Safely and quickly identify ground movement risks using SatSense's Assess, Monitor and Alert Software
Assess
Determine the stability of your site or structure, or where requires further investigation or maintenance. Filter by amount and type of movement (e.g. bending, acceleration, heave and lots more). Areas from the size of a house to a country, 2015 to present day as standard.
Assess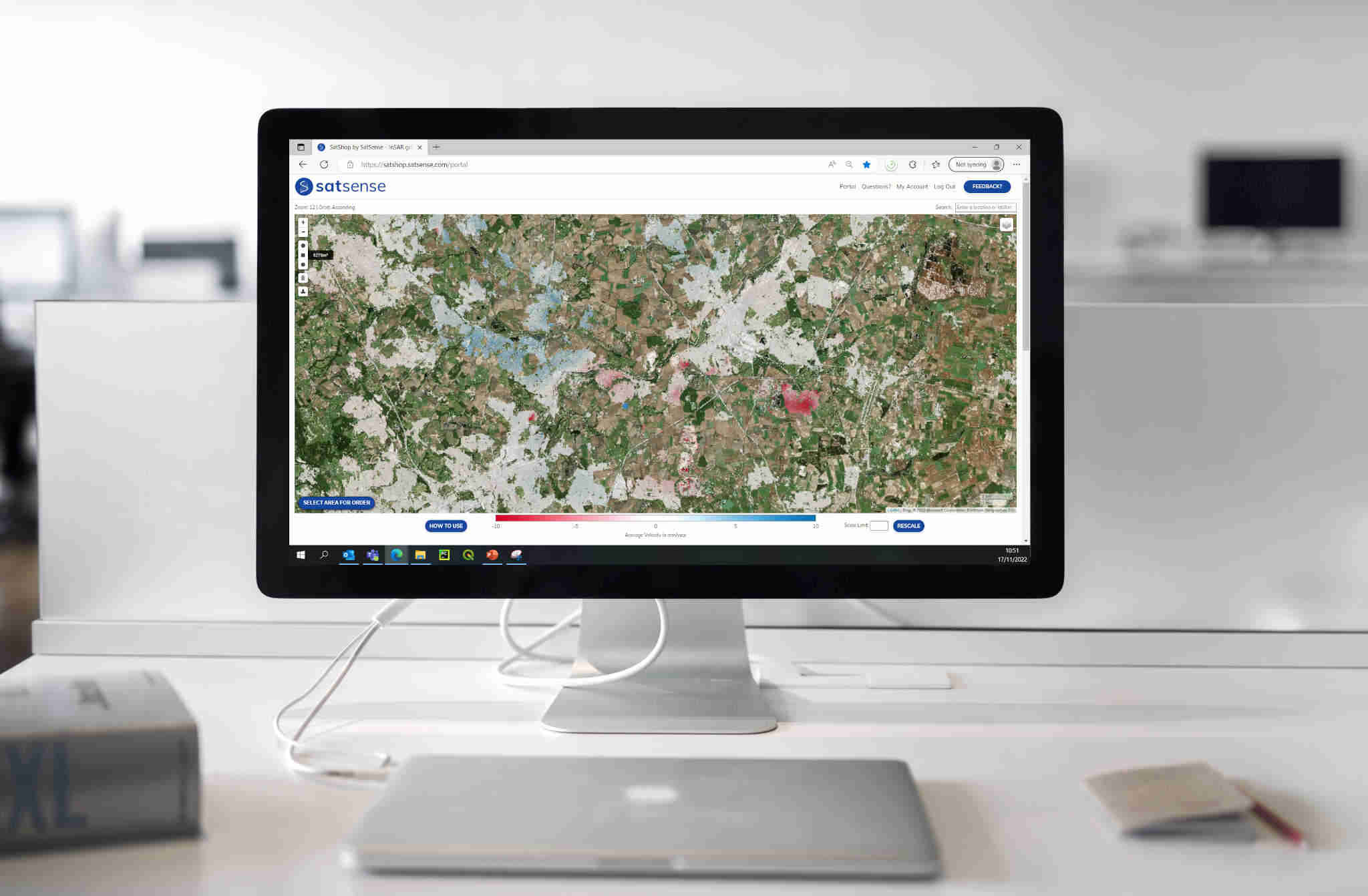 Monitor
Keep up to date with the stability of your asset or area of interest. Receive updated movement data over your area of interest, from weekly to annually. View on our web-based portal, receive updated files for your GIS viewer, or use our API.
Monitor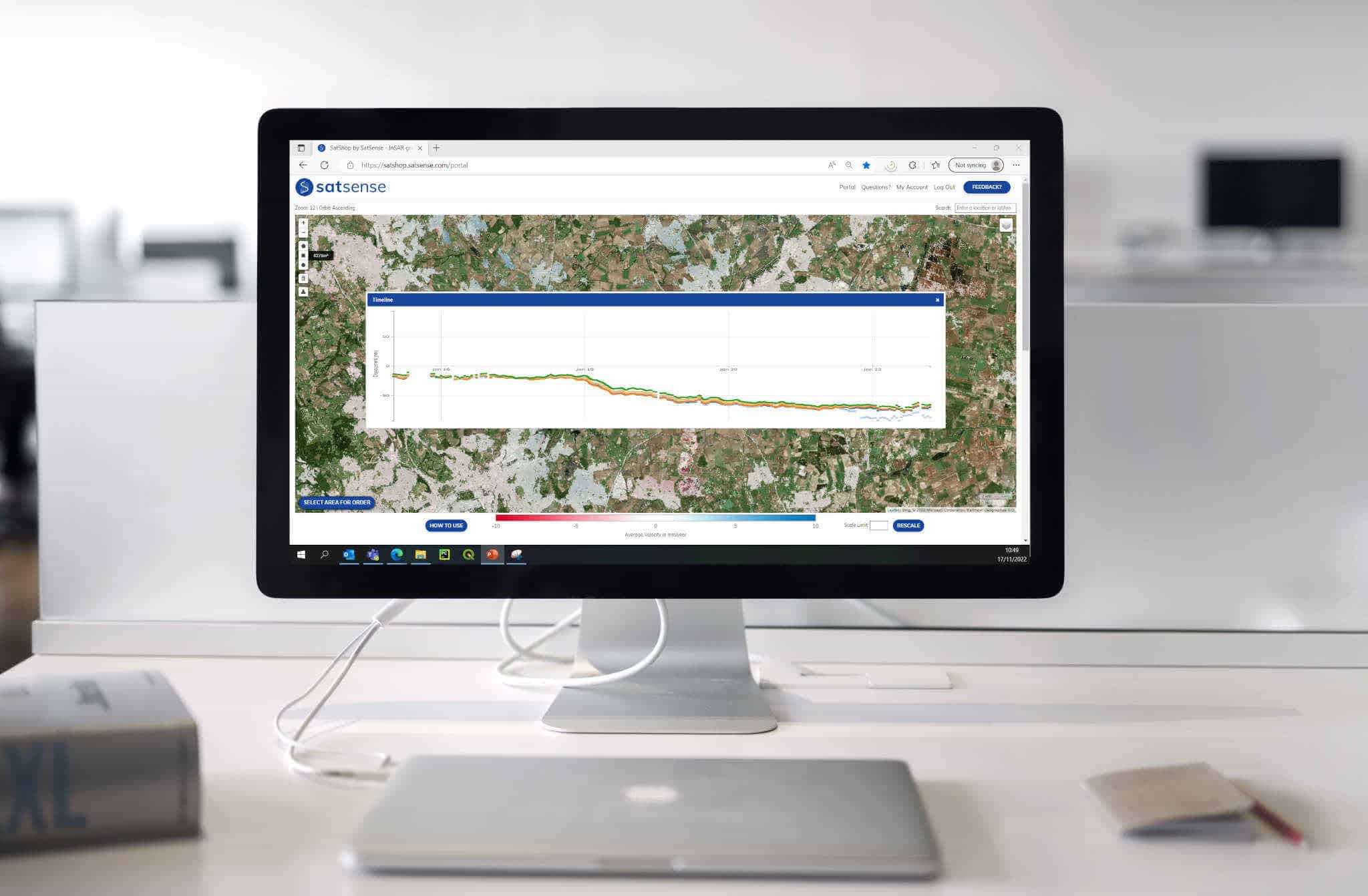 Alert
Protect people and your assets. Receive an email or text message if excessive movement is detected. Set your own thresholds or work with us to determine them.
Alert