SatSense is the kind of company I love. A passion to change the industry by making technology at the forefront more accessible, supported by world-renowned experts. I've been lucky enough to be part of winning teams, including growing from spinout to market leader and I see the potential for SatSense to do just that. My journey started in academia with a degree, masters and PhD in engineering and management. Having spent time in a large plc with Rolls-Royce and a number of smaller businesses, I realised there's nothing like the environment of a dynamic young company and so joined VC-backed Breathing Buildings in 2010 following the first round of funding. I held various positions in technical, commercial, sales and general management. Over the course of ten years we changed how industry went about creating fantastic internal environments while massively reducing energy bills. At SatSense we have the opportunity to help businesses take care of high value assets remotely, using the latest in remote sensing technology and tailored analysis and monitoring products.
The Commute's a doddle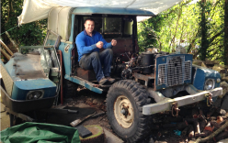 So a few weeks in with the SatSense team and I've been bowled over by the positivity of everyone we've engaged with in the current circumstances. My first week 'in the office' was when the government asked people to stay at home. I've been amazed by people's ability to adapt to working around screaming children, barking dogs and loo roll shortages. We are fortunate in that we're able to respond to clients' needs and at the same time develop our products as normal, but appreciate that some of our customers' projects are slowing or stopping, and we are doing what we can to support them.
Reaching out
I've had the privilege of speaking with people in conveyancing and insurance, geotechnical engineers dealing with major infrastructure projects and networks, people in mining, tunnelling and rail. Even though some of these sectors have been hit hard by the lockdown it's really good to see people's passion shining through, cracking on where they can to strengthen their industries and businesses for the future.
Cutting edge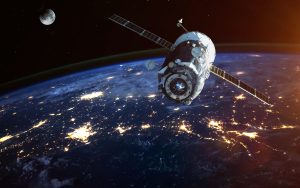 At SatSense we're at an exciting time in that we've recently finished pre-processing ground movement (InSAR) data for the whole of the UK. Our world-leading algorithms developed by Professor Tim Wright, Professor Andy Hooper, Dr Karsten Spaans and Dr Tom Ingleby give us far more measurement points and coverage using freely available Sentinel-1 satellite data. Our lead developer Mike West is currently busy creating a new interface to allow one of our customers to automatically query our dataset for a set of risk indices to show likelihood of ground movement (often resulting in property damage) in a particular area. Unlike any other provider, this dataset is automatically updated every 6 days!
Making InSAR available to more
A flavour of the coverage and most basic information available can be freely viewed at our portal
https://portal.satsense.com/
for a limited time – please have a look and give us some honest feedback or request a demo. This is the future of ground movement analysis and monitoring, get in touch to discuss how we can help you - for example tailored datasets, visualisation, interfacing or interpretation.
Fond farewell
I am taking the reigns from interim CEO David Blain who has been helping establish the business over the last 18 months or so. I am incredibly grateful to David for his support over these early days and for being an all round good bloke!