Severn Trent water provides customers across the Midlands with 1.8 gigalitres of water per day, and recycles 1.4 gigalitres of water per day. As part of their plans to increase capacity at one of their waste-water treatment plants, they engaged AECOM to undertake an assessment for a potential expansion.
As with many locations across the UK, historical mining had a bearing on the site in question. Previously an open cast coal mine, the site needed to be assessed for settlement. Analysis is normally undertaken to confirm that most self-weight settlement has already occurred, and to predict future settlement to ensure it is within acceptable limits.
Options
A number of options were available to AECOM to undertake a study such as this. These included;
- Traditional measurement techniques such as the installation of extensometers, which would give some indication of movement for use in their designs. However, these would not be installed in time for the initial analysis, and at this time no historical data is available.
- A single download from our database of historical data from the last five years, for AECOM to analyse
- Our detailed report including expert interpretation of the historical data
- Ongoing monitoring, to identify any movement once building works have been completed
- Installation of our artificial reflectors for ongoing monitoring of exact known locations
Report Outcome
At SatSense, we have already processed data for the UK, which allows for rapid delivery and analysis of the data over the area of interest. Even at this country-wide scale, each measurement covers an area of approximately 4m x 14m providing a level of measurement coverage that was simply unaffordable until now.
The area in question is covered by four satellite tracks: two ascending orbits and two descending orbits. Each of the tracks has different degrees of coverage in both time and space. We extracted all the data we have available for the area of interest over the last five years and summarised the key findings for AECOM.
Ongoing monitoring would allow the identified movements to be verified and frequently checked to determine whether these pose a risk to the expansion plans. This monitoring could be performed using InSAR, alternative on-site survey techniques, or a combination of the two. InSAR monitoring of the fields could be improved by installing artificial reflectors but the level of coverage will likely increase once new structures have been built on the fields. The newly-built structures could then be monitored for any unexpected settlement and interventions could be put in place early.
The SatSense data allowed AECOM to assess the area for signs of movement. Based on the evidence collected, the types of footings required for building works could be determined, together with the requirements for further measurements.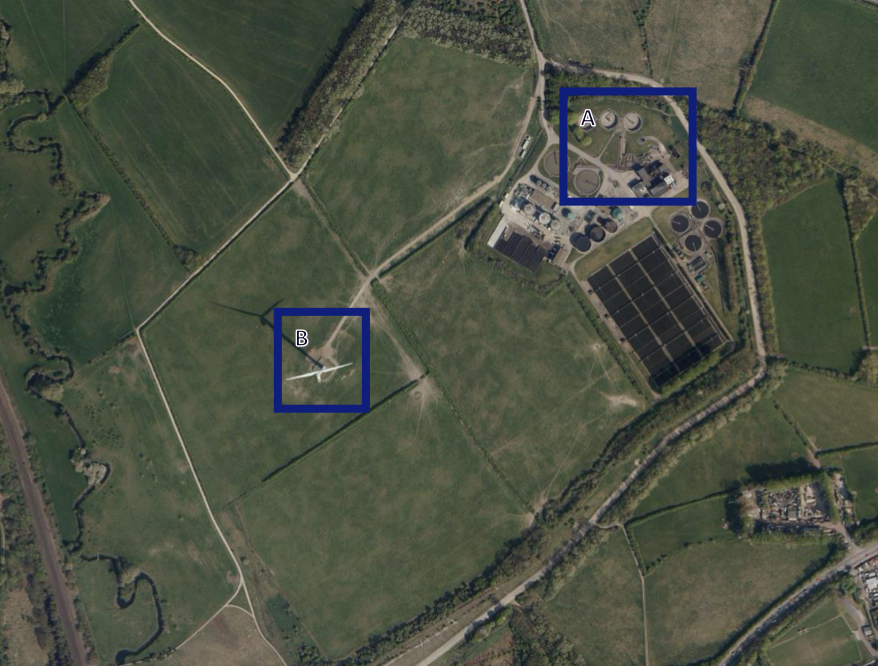 If you need quick access to InSAR data, with expert analysis that can help you assess small to huge areas for development, expansion, or construction -
get in touch
with our team today.